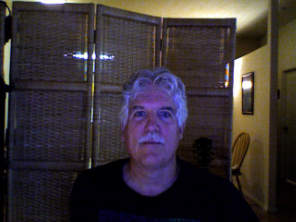 ---
Tony has been teaching in north jersey for over thirty years. He accepts students on all levels, and currently has students from age 7 to 70! The lessons are given weekly in your home. Tony attended Columbia University in NYC and William Paterson University in Wayne, NJ and holds both a BA and MA. References can be supplied upon request. Please also refer to his resume posted below.
Bass lessons are available from Rick Crane (BA William Paterson University) and voice lessons from Gradie Stone. Please visit Gradie's
website
gradiestone.com
for more info and to hear this great singer.
Resume
Anthony V. Scally Jr.
24 Mill St. Apt. 403
Paterson, N. J. 07501
Work Experience
(1974-2017)
Guitarist with rhythm and blues group Genesis III. (1974-76)
Guitarist with Jimmy James Jazz Orchestra. (1976-80)
Member of Tony Scally/Bob Gordon jazz guitar duo. (1980-86)
General music teacher grades 1-8, St. Mary's School, Dumont NJ (1992-1995)
Freelance member of various New York society orchestras. (1980-1998)
Musical director and guitarist for vocalist Carmen John. (1980-2009)
Classical guitarist for "From Bach to Broadway" ensembles. (1992-08)
Produced 1997 and 2005 jazz vocal CD for Niki Records.
Solo guitarist throughout NY metropolitan area. (1984-2017)
Guitar with vocalist Gradie Stone (1990-2017)
Guitarist with Local 248 Jazz Big Band (2012-2017)
Member of Executive Board Local 16-248 Musicians Union (2015)
President of Northern NJ Musicians' Guild, Local 16-248 AFM (2016-2017)
Private guitar instructor in Bergen/Passaic county. (1980-2017)
​Guitar and ukulele instructor at The Village School, Waldwick NJ (2015-2017)
Owner and founder of MillSound Music, a music services company (1995-2017)
Education
Columbia University, New York, NY (1971-74)
William Paterson University, Wayne, NJ (1986-88) B.A.
William Paterson University, Wayne, NJ (1988-92) M.A.
Personal
A Paterson resident since 1984, residing in the Essex-Phoenix Artists
Mills with his wife, jazz vocalist Gradie Stone.
References Furnished upon request.
telephone and fax: 973 279-4035. e-mail:
millsoundmusic@optonline.net
mobile: 201-321-0516